Belong @ DataRobot: Diversifying Your Network
We all benefit from diversity in our networks and organizations because it leads to diversity of thought and more ideas. More ideas will lead to improved culture and products. I believe that diversifying your network begins with intention and commitment. 
Early in my career, I focused a lot of my networking on people that I thought were like me. In a lot of ways, I think that is natural. I focused on building professional connections with people that were in my personal sphere or had gone to the same schools as me. That is not bad. I actually think it is probably smart, but it is also limiting. 
When I got into a leadership role and started recruiting, I talked to people in my network to get advice on how to build a strong and diverse team. The advice I got was really insightful. Diverse recruiting begins way before you are actually recruiting. It begins when you are networking with no specific need to hire. The idea is that if you are 'trying to make a diverse hire' at hiring time, you have already missed the boat. 
You should be networking constantly with people that don't look like you to ensure that you have a diverse candidate pool when it becomes time to hire. Then, you can enter a diverse group of candidates into a fair hiring process, constantly check for bias, and hire based on need and fit.  
I was encouraged to go on LinkedIn and spend time connecting with people that are in my field, but have different backgrounds. It's been a good exercise for me and I now feel more confident in the bench that I have built for recruiting. It's something that I don't do perfectly, but I am committed to continuing to work on it. 
At the end of August 2023 the Belong community leaders and I brought together anyone at DataRobot who was interested in discussing potential ways of diversifying their networks. We had brilliant conversations about why having a diverse network was important and discussed actions that could be taken to ensure you don't miss that boat. We came up with three steps for Diversifying Your Network. 
Examine your network: take stock of the people and composition of your personal network.
Set goals: be realistic about the process and commit to consistently working on the gaps and outcomes you want to achieve.
Mix up your networking: get out of your comfort zone, go to culturally focused events, make intentional connections, etc. 
As we continue to network inside and outside of our companies, dedicating time and energy to creating a diverse network, the effort benefits everyone and creates a solid inclusive culture.
About the author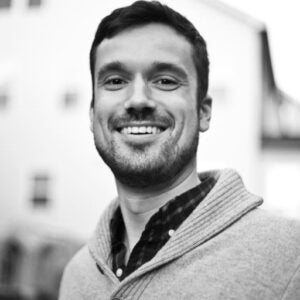 Ryan Huckabee has spent his career in SaaS selling. He is a believer in the power of emotional intelligence in selling and loves helping other sellers find an authentic way to sell. Ryan is a native North Carolinian and a UNC graduate (Go Heels).