DataRobot Joins the Amazon SageMaker Ready Program
At DataRobot, we are committed to helping our customers maximize the value they gain from our AI Platform. Today, we are excited to share that DataRobot has joined the Amazon SageMaker Ready Program. This designation helps customers discover partner software solutions that are validated by Amazon Web Services (AWS) Partner Solutions Architects to integrate with Amazon SageMaker. Our partner ecosystem is a key driver in ensuring customer success, and partnering with AWS provides customers with deep integrations that amplify the productivity of data science teams. 
DataRobot and SageMaker create a powerful duo to accelerate AI adoption  
With DataRobot AI Production, users can build their own SageMaker containers to train AI models and host them as a SageMaker endpoint, leveraging DataRobot MLOps libraries to automatically collect and monitor inference metrics. Monitoring jobs can be scheduled natively from DataRobot without the hassle of manual pipelines, freeing up data science resources while offering users full observability across a large number of SageMaker models. In addition to traditional MLOps activities, DataRobot AI Production offers out-of-the-box governance best practices such as automated model compliance documentation and model versioning so all DataRobot and SageMaker models can be governed centrally. 
Together, DataRobot and AWS provide a seamless integration that fits our environment and enables better, faster data-driven decisions with confidence. As DataRobot and AWS now become even more aligned, the potential to further leverage the strengths of both platforms with simplified workflows, enhanced scalability and accelerated time-to-market is tremendously exciting.
We're thrilled to be a recognized Amazon SageMaker Ready Partner, and look forward to helping companies achieve their technology goals by leveraging AWS. To learn more about DataRobot's integration with Amazon SageMaker, download the whitepaper here.
About the SageMaker Ready Program
Joining the Amazon SageMaker Ready Program differentiates DatRobot as an AWS Partner Network (APN) member with a product that works with Amazon SageMaker and is generally available for and fully supports AWS customers. The Amazon SageMaker Ready program helps customers quickly and easily find AWS Software Path partner products to help accelerate their machine learning adoption by providing out-of-the-box abstractions for most common challenges in machine learning (ML) that build on top of the foundational capabilities Amazon SageMaker provides. 
Amazon SageMaker offers a robust set of capabilities and AWS Partners add value to further expand the capabilities by integrating with their solutions. By providing customers a catalog of Software Path partner solutions that lift the complexities of machine learning, the Amazon SageMaker Ready Program will broaden the user base and increase customer adoption. Amazon SageMaker Ready Program members also offer AWS customers Amazon SageMaker-supported products that offer Amazon SageMaker both in Software Path Partner solutions they already know, or offer products that simplify each step of the ML model building. These applications are validated by AWS Partner Solutions Architects to ensure customers have a consistent experience using the software.
To support the seamless integration and deployment of these solutions, AWS established the AWS Service Ready Program to help customers identify solutions that support AWS services and spend less time evaluating new tools, and more time scaling their use of solutions that work on AWS. Customers can review the Amazon SageMaker Ready Partner product catalog to confirm their preferred vendor solutions are already integrated with Amazon SageMaker. Customers can also discover, browse by category or ML model deployment challenges, and select partner software solutions for their specific ML development needs. 
About the author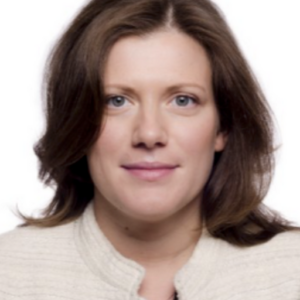 Ksenia Chumachenko is a Vice President of Alliances and Business Development at DataRobot. She leads Cloud and Technology Alliances global team, helping clients get value from AI through a wider Cloud and Data ecosystem.
Ksenia has more than 20 years of experience delivering technological solutions and developing partner ecosystems across product startups, ISVs, and system integrators. She has passion for taking partnerships to the next level via collaboration, creativity, data-driven approach, and team nurturing with successful experience in establishing partner channel and building teams in pre- and post-IPO data startups.
Ksenia holds an MBA in Global Business and Entrepreneurship from NYU Stern School of Business, and B.S. in Computer Science and Mathematics from NYU Courant. In her free time she spends time in the San Francisco Bay Area with her family; they enjoy hiking, cooking and going to cultural events together.
---
Chen is Director of Partner Data Science at DataRobot, where he drives product integration, demand generation and customer adoption through tech alliance and channel service partner ecosystem. He leads joint partner AI solutions to facilitate value creation for customers. Prior to DataRobot, Chen was at IBM leading internal AI projects.