Dell fined $6.5M after admitting it made overpriced monitors look discounted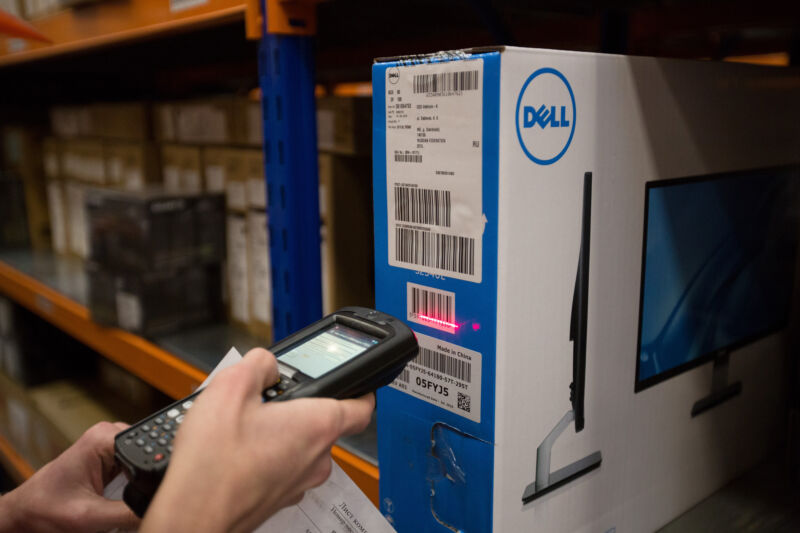 Dell's Australia arm has been slapped with a $10 million AUD (about $6.49 million) fine for "making false and misleading representations on its website about discount prices for add-on computer monitors," the Australian Competition & Consumer Commission (ACCC) announced today. The Australian regulator said the company sold 5,300 monitors this way.
As Ars Technica previously reported, the ACCC launched litigation against Dell Australia in November. In June, the Australian Federal Court declared that Dell Australia made shoppers believe monitors would be cheaper if bought as an add-on item.
Here's how the "misleading representations" worked. Shoppers of Dell Australia's website who were buying a computer would see an offer for a Dell display with a lower price next to a higher price with a strikethrough line. That suggested to shoppers that the price they'd pay for the monitor if they added it to their cart now would be lower than the monitor's usual cost. But it turns out the strikethrough prices weren't the typical costs. Sometimes, the lower price was actually higher than what Dell Australia typically charged.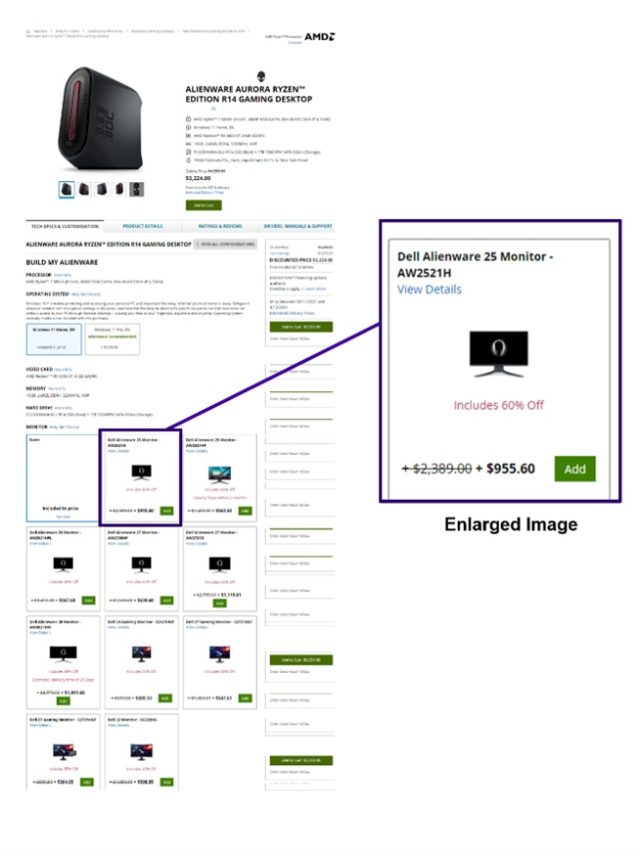 "In some cases, consumers paid more for the add-on monitor advertised as 'discounted' than they would have paid if they had bought it as a stand-alone product, which is shocking," ACCC commissioner Liza Carver said in a statement in June.
Dell Australia's website would use savings-signaling lingo, such as: "Includes x% off," "Total Savings" plus a dollar amount, and "Get the best price for popular accessories when purchased with this product," the ACCC noted.
Dell Australia also admitted to overstating "discounts customers received" since "monitors were not sold for the strikethrough price for most of the relevant time" and that it "contravened the Australian Consumer Law," according to ACCC's announcement today.
These tricky methods led to shoppers spending over $2 million AUD (about $1.3 million) on Dell monitors from August 2019 to December 2021, according to the ACCC.
"We took this action against Dell Australia because consumers rely on accurate information about prices and discounts to make purchasing decisions," Carver said in a statement today.
Dell Australia was already ordered by Australia's Federal Court to provide full or partial refunds to customers. The ACCC said Dell has already started contacting customers about giving full or partial refunds.
A Dell spokesperson told Ars Technica today that Dell is also paying customers interest and "taking steps to improve our pricing processes to ensure this sort of error does not happen again." Dell didn't specify its exact steps, but in June, Australia's Federal Court ordered Dell Australia to hire an "independent compliance professional."
A Dell spokesperson also told Ars:
We are pleased that this is now behind us, and our focus can return to serving our Australian customers. As we acknowledged in November 2022 when the ACCC commenced these proceedings, due to an error in Dell's pricing processes, there was incorrect information displayed on our website about the pricing and savings associated with certain monitors.
Unfortunately, for shoppers, even if Dell makes good on its word and eliminates tactics that make typical or bad prices seem like deals, the practice is common among consumer tech vendors. I often see OEMs list products, like laptops and monitors, with discounted prices before they've actually been released. And online marketplaces are flooded with strikethrough prices that represent what the product might have cost years ago.
Dell Australia may promise to make it easier to spot its actual deals, but it's best to make your own price comparisons or use a price tracker like PCPartPicker or The Camelizer (which also comes as a handy browser plugin) and avoid buyer's remorse.