Google Cloud Next '23: Updates to infrastructure, Vertex AI, analytics, and more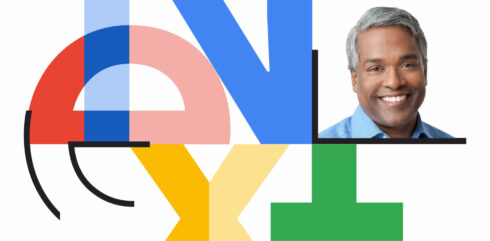 Google Cloud Next kicked off today, with the company highlighting the progress it's made over the past year as well as showcasing some of its new offerings. 
"We are in an entirely new era of digital transformation, fueled by gen AI. This technology is already improving how businesses operate and how humans interact with one another. It's changing the way doctors care for patients, the way people communicate, and even the way workers are kept safe on the job. And this is just the beginning," Thomas Kurian, CEO of Google Cloud, wrote in a blog post. 
In addition to announcing the general availability of Duet AI in Google Workspace, the company shared updates across infrastructure, Vertex AI, analytics, and security, as well as sharing new innovations from some of its partners. 
Infrastructure
The company announced several new capabilities related to infrastructure. According to Google Cloud, over the past 25 years it has grown its network to include 38 cloud regions around the world. In addition, over 70% of gen AI unicorns are running their training models on Google Cloud.
Today the company is announcing Cloud TPU v5e. Cloud TPUs are AI accelerators that are optimized for training large AI models. Cloud TPU v5e can scale to tens of thousands of chips and provides a 2x improvement in training performance per dollar and 2.5x improvement in inference performance per dollar compared to Cloud TPU v4. 
The company also announced the upcoming availability of A3 VMs and a Cross-Cloud network that makes it easy to access Google services from any cloud. 
Vertex AI
It also made several updates to Vertex AI, which is an AI platform for building, deploying, and scaling machine learning models. 
Vertex AI Search and Conversation is now generally available, making it easier to develop generative search and conversation capabilities. 
Google Cloud has also added new models to the platform, including Meta's Llama 2 and Code Llama and Technology Innovative Institute's Falcon LLM. It announced Claude 2 from Anthropic will be coming to the platform at some point as well. 
New tools and capabilities were also added to the platform, including new tools for tuning models, extensions, digital watermarking, and Colab Enterprise. 
Data analytics
"Data sits at the center of gen AI, which is why we are bringing new capabilities to Google's Data and AI Cloud that will help unlock new insights and boost productivity for data teams," Kurian wrote. 
The company announced BigQuery Studio, which brings together data engineering, analytics, and predictive analysis into a single interface.
It also revealed AlloyDB AI, which provides capabilities for buidling generative AI applications. 
Google Cloud also works with a number of partners to provide customers with new solutions, and some of these partners are also releasing new capabilities to help customers accelerate their generative AI development. These companies include Confluent, DataRobot, Dataiku, Datastax, Elastic, MongoDB, Neo4j, Redis, SingleStore, and Starburst. 
It has also worked with Acxiom, Bloomberg, TransUnion, and ZoomInfo to add more training datasets to Analytics Hub.
Security
Google Cloud announced Mandiant Hunt for Chronicle, which is a new service that allows customers to analyze security data and gain support in their security efforts.
The company also announced Cloud Firewall Plus, which addes advanced threat protection to its firewall service. Another new service is Network Service Integration Manager, which can be used to integrate third-party firewall virtual appliances. 
"Google Cloud is the only leading security provider that brings together the essential combination of frontline intelligence and expertise, a modern SecOps platform, and a trusted cloud foundation, all infused with the power of gen AI, to help drive the security outcomes you're looking to achieve," Kurian wrote. 
Partner updates
As Google Cloud works with a number of different companies, the company is also highlighting some of the new capabilities that partners have created using Google services.
Docusign announced new generative AI features that it built with Vertex AI, such as the new smart contract assistant, which can summarize, explain, and answer questions about contracts or documents.
SAP has been working with Vertex AI as well to build new capabilities to support different business use cases, such as "streamlining automotive manufacturing or improving sustainability."
Another company working with Google Cloud is Workday. It has been working on new capabilities using Google Cloud, such as being able to generate job descriptions.