Introducing the Latest Advancements in AI Consumption with Generative AI at DataRobot Summer Launch
Welcome to the future of AI. The DataRobot Summer Launch has unfolded a new chapter. One where we're not just using AI but shaping it. And it's a world where your vision, creativity, and hard work stand at the forefront. 
If you're a CIO or CDO, you're more than aware of the pivotal role you play in leading your organization. You've been instrumental in mapping the journey toward a data-driven, AI-powered future. Your passion for innovation, eye for efficiency, and leadership in decision-making are exactly what's driving success in various aspects of the business. But it isn't always clear how to demonstrate the ROI of your AI investments. We've built brand new capabilities with you in mind to help you make faster and better decisions, streamline internal processes, and build a data-driven culture.
And AI builders, we see you, too! Your craft, commitment, and collaboration are the beating heart of the organization's success. The work you do now – building transparent, powerful AI solutions – has never been more critical. You're not just developing technology. You're defining the future, and working hand in hand with business stakeholders. This is your moment to shine.
Let's explore the Summer Launch highlights crafted for the innovators, the thinkers, and the AI enthusiasts like you:
1. Create Interactive Generative and Predictive Apps
We've developed AI Apps for business users to extract value from AI. We have successfully achieved this with predictive models, but now we're taking an even bigger leap wit. 
Your Ideas, Our Platform: With DataRobot AI Apps, you'll find tools to bring your innovative ideas to life. Predictive models were just the beginning – now, we're transforming generative AI into fully interactive experiences.
Collaboration Made Easy: Within a few clicks from our GUI you can launch a Streamlit sandbox that lets you and your teammates freely play, prototype, and perfect generative AI applications. 
2. Translate AI into Business Language 
We know that translating the output of a predictive model can feel like decoding a foreign language. Especially if you're on the business side of things. It's crucial that these insights are accessible to everyone, not just the tech-savvy. That's why we are adding a new explainability layer to our AI Apps. 
Intuitive Insights: Our new Model App lets you to turn complex predictions into interactive, visually intuitive insights. Whether you're an AI expert or just getting started, this tool helps you connect with the technology in new ways.
Building Trust Together: Transparency fosters trust. And our new features are all about bridging the gap between business users and AI builders. Now you have a single place for your team to collaborate, deliver results, and build a culture with a clear sense of shared purpose and vision.
An overwhelming amount of data leaders and business execs struggle to show value from their AI initiatives. You don't have to be one of them. We invite you to explore even more by accessing the recorded session from the Summer Launch. Your journey into AI consumption and generative AI starts here, and we're thrilled to be part of it with you.
About the author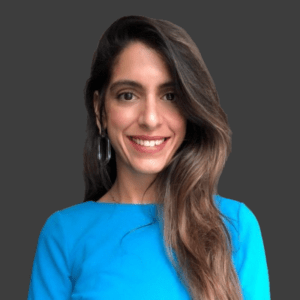 Atalia Horenshtien is a Global Technical Product Advocacy Lead at DataRobot. She plays a vital role as the lead developer of the DataRobot technical market story and works closely with product, marketing, and sales. As a former Customer Facing Data Scientist at DataRobot, Atalia worked with customers in different industries as a trusted advisor on AI, solved complex data science problems, and helped them unlock business value across the organization.
Whether speaking to customers and partners or presenting at industry events, she helps with advocating the DataRobot story and how to adopt AI/ML across the organization using the DataRobot platform. Some of her speaking sessions on different topics like MLOps, Time Series Forecasting, Sports projects, and use cases from various verticals in industry events like AI Summit NY, AI Summit Silicon Valley, Marketing AI Conference (MAICON), and partners events such as Snowflake Summit, Google Next, masterclasses, joint webinars and more.
Atalia holds a Bachelor of Science in industrial engineering and management and two Masters—MBA and Business Analytics.
---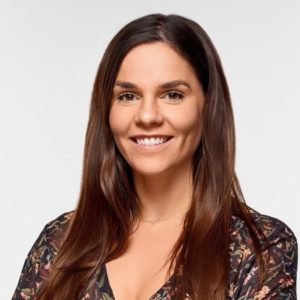 Colleen Wilhide is a Senior Product Manager on the DataRobot Business Operationalization team. Prior to joining DataRobot, Colleen worked for the Department of Defense supporting the acquisition lifecycle before later focusing on research and development, product performance, and risk analysis. Currently, Colleen works with clients across industries to continuously advance business performance by leveraging machine intelligence, helping provide business users of all skill levels the machine learning capabilities and inputs needed to improve operational decision-making. Colleen holds a BA from the University of Connecticut.