Introducing the Latest DataRobot Integrations with Google Cloud, Including a New Generative AI Initiative
In our recent appearance at Google Next, we announced an enhanced partnership with Google Cloud, and we're excited to take you behind the scenes. 
This strengthened collaboration allows you to integrate the latest, trustworthy generative and predictive AI technologies. This not only puts you at the forefront of innovation but securely maximizes all of your enterprise data's value. In addition, DataRobot and Google Cloud make it easier to develop and deploy AI solutions without dealing with complicated cloud-native setups.
"DataRobot and Google Cloud Platform fit seamlessly into the Keller Williams AI ecosystem. We have predictive models in production and are looking to build generative models that add value and benefit our business." – Fred DeLetter, Senior Director of Business Insights & Analytics, Keller Williams
But what does this mean for our leaders and AI enthusiasts?
For CIOs – We're not just enhancing your AI projects. We're supercharging them to align with your broader enterprise strategy. With instant, secure data access via Google's BigQuery, your path to agile, data-driven decision-making now becomes a highway. The outcome? A robust and quantifiable ROI on all your AI investments.
CDOs – Your commitment to data governance and building ethical AI is about to pay off even more. Our partnership delivers not just advanced governance and explainable and transparent AI results but also enriched datasets and real-time actionable insights. All essential ingredients for your strategic roadmap.
AI Builders – Unlock your creativity in an expansive ecosystem that marries flexibility with functionality. From rapid experimentation to quick deployments, a whole new range of both generative and predictive AI models is accessible for you to start exploring.
IT professionals – Easily and securely integrate our solution, which is built from the ground up to run on Google Kubernetes Engine (GKE). This translates to seamless, secure, and scalable AI model deployments—simplifying what used to be a complex process.
The Highlights: Let's Unpack This!
1. Open Ecosystem for Generative and Predictive AI 
Everyone is now interested in generative AI and wonders how to adopt it. Our partnership allows you to address any generative or predictive AI use case. 
Start by choosing your preferred LLM, It can be models from Google Cloud's Model Garden through Vertex AI, including Palm2 LLM. 
Then customize prompts easily within Vertex AI for accuracy and relevancy in your enterprise's context and effortlessly deploy LLMs to its endpoints for scalable runtime. 
Once your LLM is successfully in production, DataRobot monitoring will keep an eye on your AI applications to make sure they're reliable and steady. It will also help them adjust to any changes that may come up over time by effectively managing how confident the model is in its predictions.
2. Making All Data Accessible with Native BigQuery Integration  
You probably invest so much time, effort, and money to collect and curate data from your organization, partners, suppliers, customers, and more. 
So why not use all of it? 
Making data easily and securely accessible speeds up the development of more effective and accurate AI solutions. With enhanced BigQuery Connection Management, you can effortlessly connect to Google BigQuery and browse and preview data in real-time to identify the data for your AI business case. 
To avoid "garbage in, garbage out," DataRobot generates insights on your BigQuery data to identify most relevant features for your AI business case to save you time. 
Furthermore, we push-down data preparation for BigQuery, for not just scalability but also governance. With DataRobot and Google Cloud, you can leverage BigQuery's scalability, streamline data governance, and build world-class AI solutions.
Enterprise-grade security is vital, and it shouldn't be a headache. DataRobot's enhanced integrations with Google Cloud offer peace of mind for IT administrators while empowering AI Builders to create their way. IT administrators can now centrally manage Service Account keys and safely provision access to BigQuery, or AI Builders can easily connect to BigQuery using their Google account with support for OAuth authentication. 
3. Expanded Deployment Options 
DataRobot's managed SaaS offering in the Google Cloud Marketplace lets you quickly and easily purchase and start using your DataRobot AI Platform solution. Put your Google committed cloud credits to work with DataRobot to tap into the latest advancements in both generative and predictive AI from Google and DataRobot.  
DataRobot now runs natively on Google Kubernetes Engine (GKE), so you can run your AI workflows efficiently and leverage the performance of Google Cloud's native services.
Ready to Dive In?  
If all of this sounds too good to miss (because it is!), sign up for a 30-day trial and connect DataRobot to your BigQuery data to see things in action. Start a journey to redefine how you work, create, and envision what's possible with DataRobot and Google Cloud!
About the author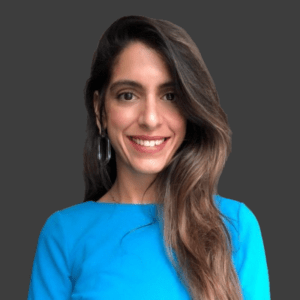 Atalia Horenshtien is a Global Technical Product Advocacy Lead at DataRobot. She plays a vital role as the lead developer of the DataRobot technical market story and works closely with product, marketing, and sales. As a former Customer Facing Data Scientist at DataRobot, Atalia worked with customers in different industries as a trusted advisor on AI, solved complex data science problems, and helped them unlock business value across the organization.
Whether speaking to customers and partners or presenting at industry events, she helps with advocating the DataRobot story and how to adopt AI/ML across the organization using the DataRobot platform. Some of her speaking sessions on different topics like MLOps, Time Series Forecasting, Sports projects, and use cases from various verticals in industry events like AI Summit NY, AI Summit Silicon Valley, Marketing AI Conference (MAICON), and partners events such as Snowflake Summit, Google Next, masterclasses, joint webinars and more.
Atalia holds a Bachelor of Science in industrial engineering and management and two Masters—MBA and Business Analytics.
---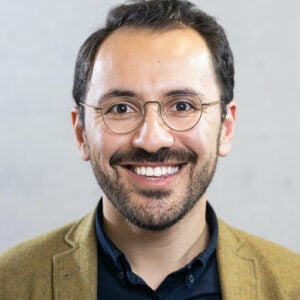 Kian Kamyab is a Senior Product Manager at DataRobot. He honed his customer empathy and analytical edge as an Executive Director at SAP's New Ventures and Technologies group, a Senior Data Scientist at an enterprise software venture studio, and a founding team member of a James Beard award-nominated cocktail bar. When he's not crafting AI/ML products that solve real world problems, he's handcrafting furniture and exploring the woods in and around San Francisco.