Microsoft to end support for the Visual Studio for Mac IDE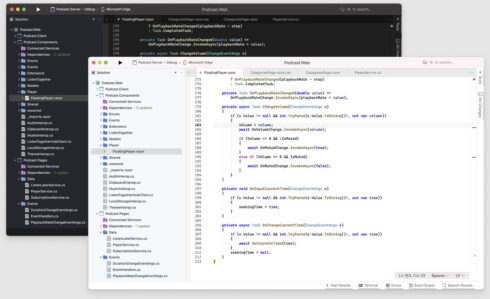 Microsoft has announced it is ending support for the Visual Studio for Mac IDE.
Instead, the company will focus its efforts on improving the main Visual Studio application, which can be accessed on Mac, and any operating system, through Microsoft Dev Box. 
"While the decision has been made to retire Visual Studio for Mac, we remain committed to our developers on Mac with alternatives like the recently announced C# Dev Kit for VS Code and other extensions that will allow you to take advantage of our ongoing investments in .NET development on a Mac," Anthony Cangialosi, group product manager of the developer division at Microsoft, wrote in a blog post. 
The company will support Visual Studio for Mac 17.6 for one more year, until the end of next August. This support will include security updates and updates related to platform upgrades from Apple. It will not add new frameworks, runtimes, or language support from this point forward. 
After August 31, 2024, Visual Studio for Mac will only be available as a legacy installation with no support or maintainance. 
As mentioned earlier, there are still several ways Mac developers can utilize Visual Studio going forward. In addition to using Microsoft Dev Box to access it, Mac developers can access Visual Studio through C# Dev Kit for VS Code extension or by running a Windows environment in a virtual machine. According to Microsoft, using a virtual machine "will cover the broadest IDE needs such as legacy project support for Xamarin, F#, and remote development experiences on iOS by using a virtual machine," Cangialosi wrote.